MEETING
Seri Pengantin Resort's meeting and function facilities are designed to meet various requirements for various events. From small gatherings to large parties, our resort in Janda Baik, Pahang has all the essentials to make your engagements a success.
GROUP OFFERS
Contact us for more details on our offering packages.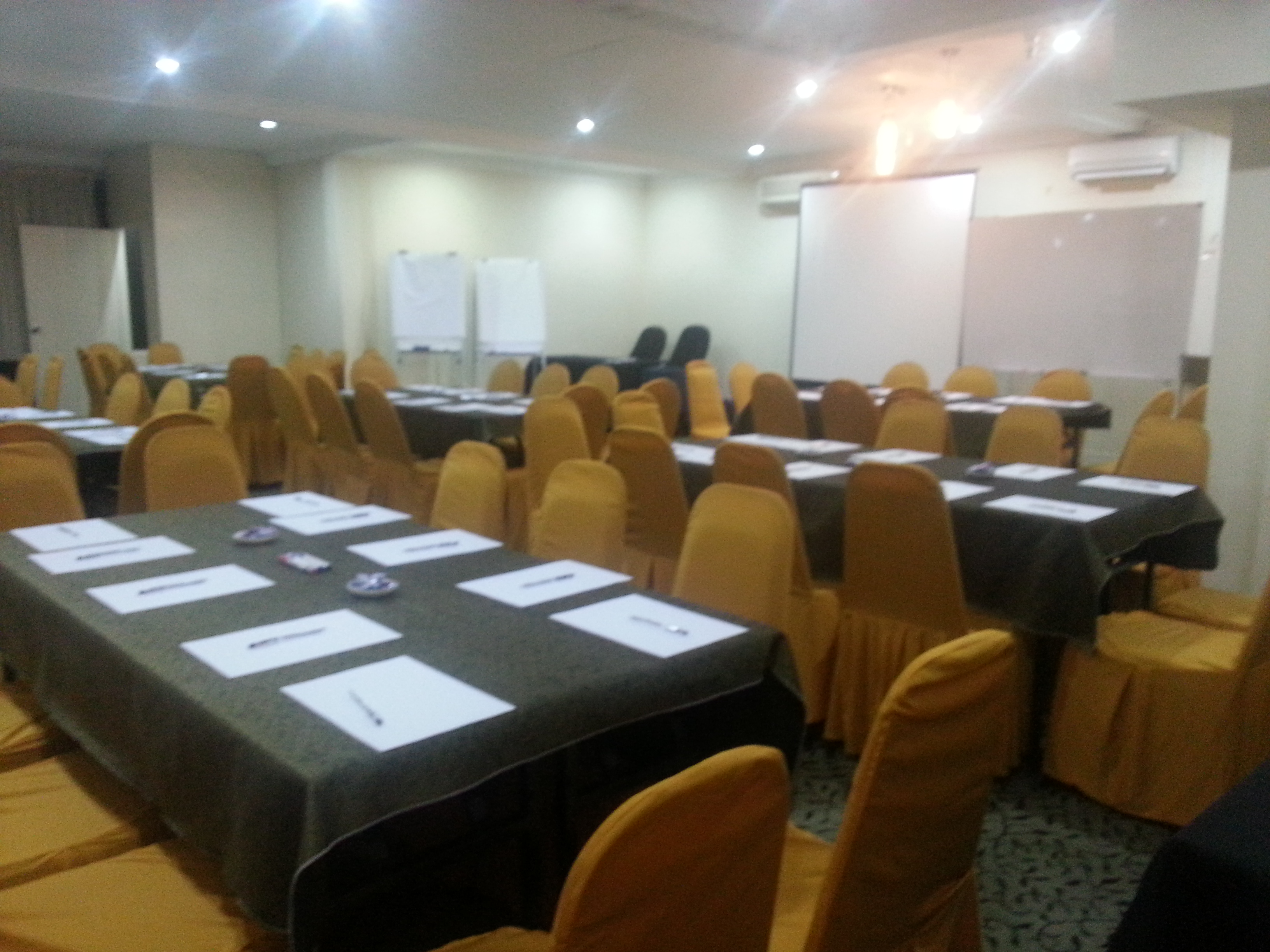 Balai Bersidang- The only one function hall available in the resort. Fully carpeted & air-conditioned, the function hall is able to accommodate between a group size of 30 to 70 people. It is a perfect venue for seminars, meetings as well as family & friends gatherings.
Events may also be arranged to take place in the garden or on the riverside, providing guests with a unique dining experience.
Function Room Arrangement
VENUE

DIMENSION (FEET)

COCKTAIL

(PAX)

BANQUET

(PAX)

THEATER

(PAX)

CLASS ROOM

(PAX)

U SHAPE

(PAX)

WORK SHOP

(PAX)

Balai Bersidang

20 (W) X

20 (L)

---

---

70

50

30

50

The Riverside

20 (W) X

40 to 60 (L)

55 to 80

40 to 80

70 - 80

60 - 80

40

50 - 80
Standard Meeting Room Package Amenities
Meeting room

Basic P.A System with 01 Microphone & 1 Rostrum

01 Projector White Screen

01 Whiteboard

01 Flip-chart

Markers

Writing pads & Pencils

Drinking Water & Mints (optional with charges)
Equipment Available For Rental
LCD Projector

Projector Screen

Flip-chart

Whiteboard

TV/DVD player

Wireless/ Standing Microphone

P.A System

Platform Stage (H 2' x W 4' x L 6')

Karaoke Machine, DJ & Song List

* Some of the services and facilities above may not be available on a 24-hour basis or without advance request. Fees on certain facilities/services may apply.
For inquiry & bookings,

Contact our Sales Team at -

Telephone +6 03 4270 1700
Whatsapp +6 019 6152150
Email rsvp@seripengantinresort.com.my
Sales Office Hours (GMT + 8 hours) :

Mondays to Saturdays
10:30am - 1:00pm ; 2:00pm - 6.30pm

Sundays & Public Holidays
Close

SITE VISIT CAN BE ARRANGED WITH AN ADVANCE APPOINTMENT ONLY.

Available daily except Monday & Sunday ; 12noon to 6pm.

Please contact our Sales Team for an appointment.